Working...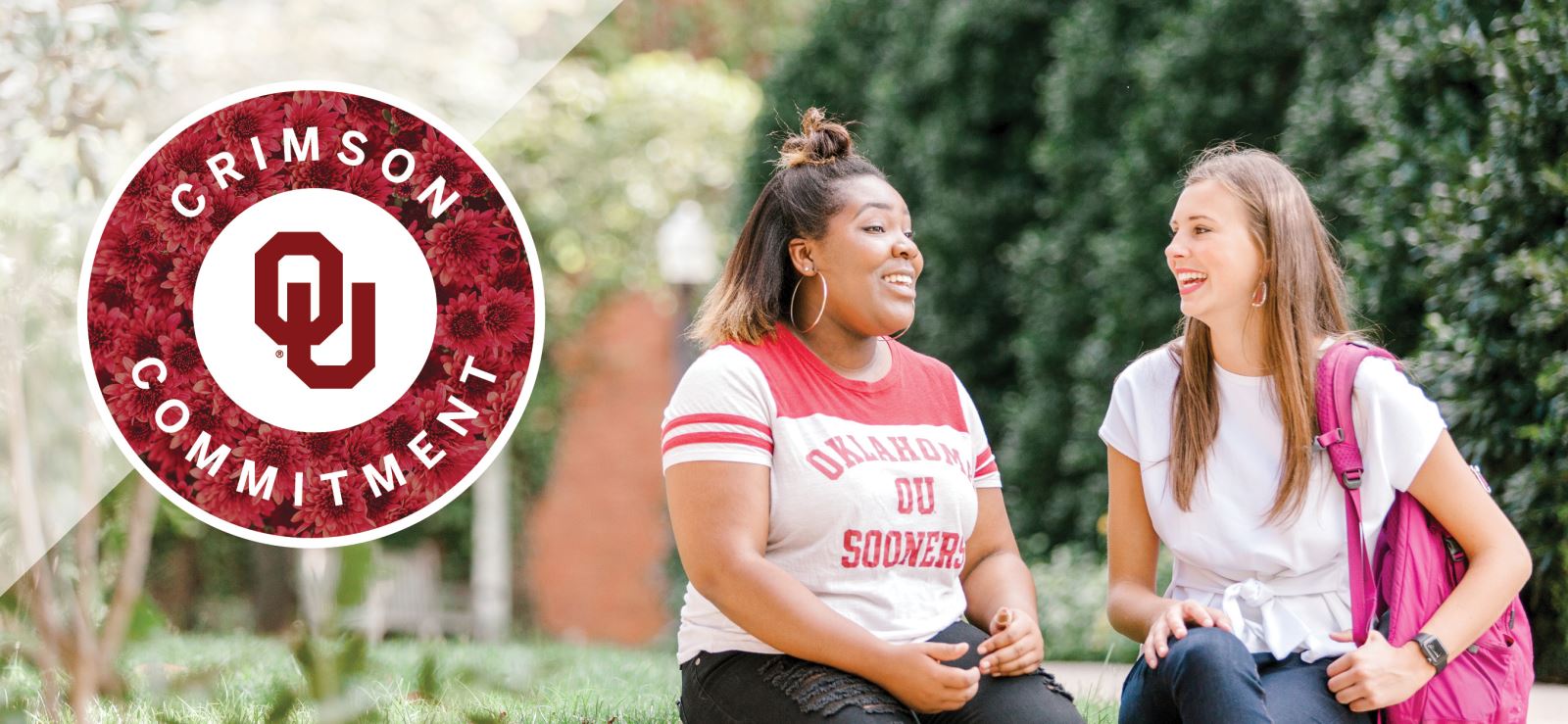 Free tuition & average student fees for qualifying Oklahoma residents!
Charity,
I hope you've been enjoying your summer break! I want to share information with you about our Crimson Commitment program. This gap-filling program guarantees scholarships and grants to pay for average fees of $8,300 per year for OU students who receive Oklahoma's Promise. With tuition covered by Oklahoma's Promise and average fees covered by Crimson Commitment, this program makes OU a great, affordable option for students!
To qualify for Crimson Commitment, students must:
Qualify fully for Oklahoma's Promise.
Apply to OU! Our application opened on August 1 at apply.ou.edu and students should apply before the early action admission deadline of November 1. Did you also know that OU is test optional?

Be admitted to OU as a first-time, full-time freshman.

Complete a FAFSA by March 1.

Be enrolled as a full-time student each semester.
No separate application is needed for students to receive Crimson Commitment. I'm looking forward to having your students join the OU Family this year!